What Is Good Mileage for a Used Car?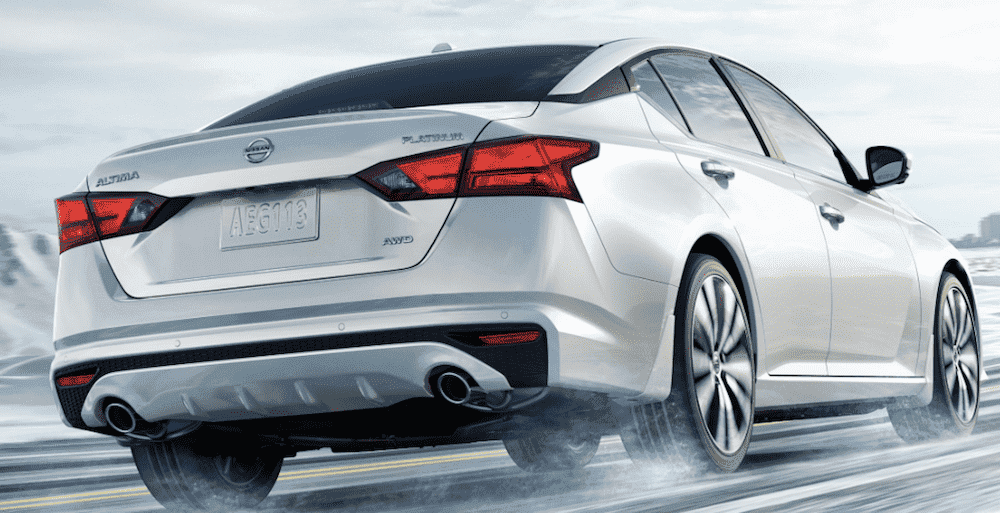 During your quest for the perfect used car for your Arlington drives, you may be asking yourself, "What is good mileage for a used car?" The answer is dependent on a number of different factors. Explore those factors below, and feel free to contact us with any questions!
What Is Considered High Mileage for a Used Car?
Most Memphis used car shoppers set their sights on an option with below 100,000 miles, taking into consideration the significant increase in repair costs over a vehicle's lifespan. Keeping in mind that most drivers accrue around 10,000 – 12,000 miles per year on their odometer, there are multiple factors for you to consider while you shop:
How many miles vs. age of the car: A vehicle that is only one year old but has 40,000 miles on it can be in worse shape than a vehicle that is five years old with 60,000 miles on it, as it had far more miles put on it in a shorter amount of time.
Year of manufacture: Car manufacturing has undergone significant improvements within the last decade, resulting in later model years lasting well over 100,000 or even 200,000 miles.
Regularly Scheduled Maintenance: A vehicle with only 15,000 miles on it that did not get regularly scheduled maintenance can be in worse shape than a vehicle with 30,000 miles that did undergo regular maintenance. Before you sign the dotted line, make sure to request proof of maintenance.
What Else Should You Consider When Buying a Used Car?
Model Generation: If a vehicle receives a redesign for a new generation, it is not uncommon for issues to arise. On the flip side, if a vehicle didn't have a great reputation in years past, it may have vastly improved with its redesign. Sources like Kelley Blue Book and Edmunds.com can help you decide whether you should opt for a certain iteration.
Vehicle History Report: If a Vehicle History Report is not provided to you, always request one. It will bring to light any major repairs, past collisions, police records, and DMV records that will inform you of any significant wear and tear the vehicle was subject to over the years.
Location: Vehicle History Reports also tell you where the vehicle was owned and driven throughout its lifespan. A used vehicle from the warm, dry climate of the Southwestern US may have fared better over the years than a vehicle that "lived" in an area with harsh winters or excess humidity.
Foreign Luxury Car Brands: Shipping high-end replacement OEM parts and accessories overseas is costly, making luxury vehicles more expensive to repair. With that said, luxury brands typically come with desirable warranties if you opt for certified pre-owned.
Find a High-Quality Used Car at Wolfchase Nissan Today!
Head to our dealership near Cordova to view our extensive selection of high-quality low mileage used cars for sale. We carry a wide variety of used and certified pre-owned models from Nissan and other popular makes. Before you visit us, be sure to browse our used vehicle specials so you don't miss out on a great deal on your used car!
More from Wolfchase Nissan
You already know the Nissan Maxima is the Four-Door Sports Car®, brandishing 300 horsepower as standard across its six available trim levels. But of all those 2020 Nissan Maxima models for sale, which one best reflects your Cordova drives and personal budget? To help choose between the available Nissan Maxima trim levels, our team at…

You may already know that the 2020 Nissan Maxima is the 4-Door Sports Car®, but did you know it can help you save on fuel as well? Nissan Maxima gas mileage reaches up to 20 city mpg and 30 highway mpg*, all while pumping out a whopping 300 horsepower! That means you'll be able to…

When Arlington shoppers head to Wolfchase Nissan to find a spacious SUV for their growing family, one of the most commonly asked questions we get about the Nissan Pathfinder is "How many seats does it offer?" The 2019 Nissan Pathfinder seating capacity features three spacious rows to transport up to seven passengers. You'll also get up…