What is Tire Rotation?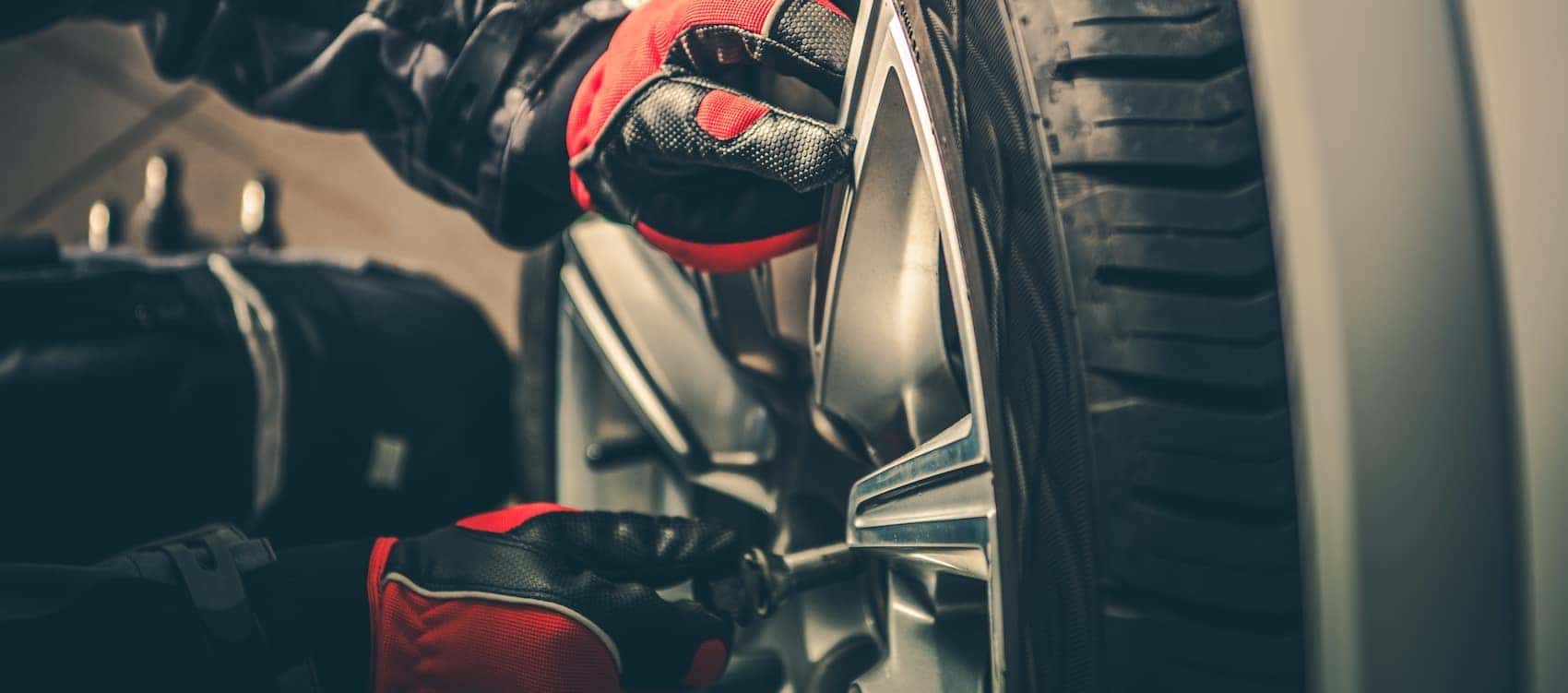 What is tire rotation and what does tire rotation do? The life of your tires on Bartlett roads depends on a few factors like climate, tire type, and your own driving habits. One tried and true method for optimizing tire life of all of your tires is tire rotation, which places stress on different tires and keeps up your traction and tire integrity. But what does tire rotating mean exactly? Find out more with the service center at Wolfchase Nissan below!
What does tire rotation do?
Frequently, tire rotation brings your rear tires to the front and vice-versa. The results of tire rotation generally involve the following improvements:
Performance: It's almost inevitable that uneven weight and wear is placed on your tires during your Memphis commute. This can create that familiar vibration you feel if you haven't rotated your tires in a while
Blowout Prevention: A tire rotation can assure those who are worried about getting stranded on the road but preventing wear on the tires
Traction: Your tire tread depth affects traction. Rotation can give you consistent control on Cordova roads.
Potential Efficiency Benefits: When your tires are worn down, the engine has to do more work to make up for it, and your fuel economy tends to worsen. "Improves fuel economy" is one of the answers to the question, "what does tire rotation do?"!
What does rotating tires mean?
Learning what happens when you rotate your tires and how often you should rotate them can help you conceptualize why tire rotation is so important.
In most cases, your front and rear tires will switch positions because most drivetrains will put more strain on the front wheels
Drivetrain matters: Front-wheel drive sends power to the front axle of your vehicle. Rear, all, and four-wheel drive operates differently and requires a different approach to tire rotation. Check your drivetrain if you're not sure!
Sometimes, depending on your driving habits and history, your tire rotation pattern will also switch out the left and right sides.
Typically your owners manual will recommend rotating tires every 5,000 to 7,000 miles. Make sure to look at your own manual and your vehicle's maintenance history.
Improve your Tire Game at Wolfchase Nissan
Now that you know the answer to the question, "What does rotating tires mean," you may want to check out your vehicle's tire history or find someone to help you rotate your tires. The service department at Wolfchase Nissan is here to clear up any confusion about your tires and we often have service specials that can help Bartlett-area drivers find a deal on tire rotations. For more car tips, such as how to unlock a steering wheel, visit our website, contact us today, and stop by to say hello!