How to Check Your Nissan Car's Oil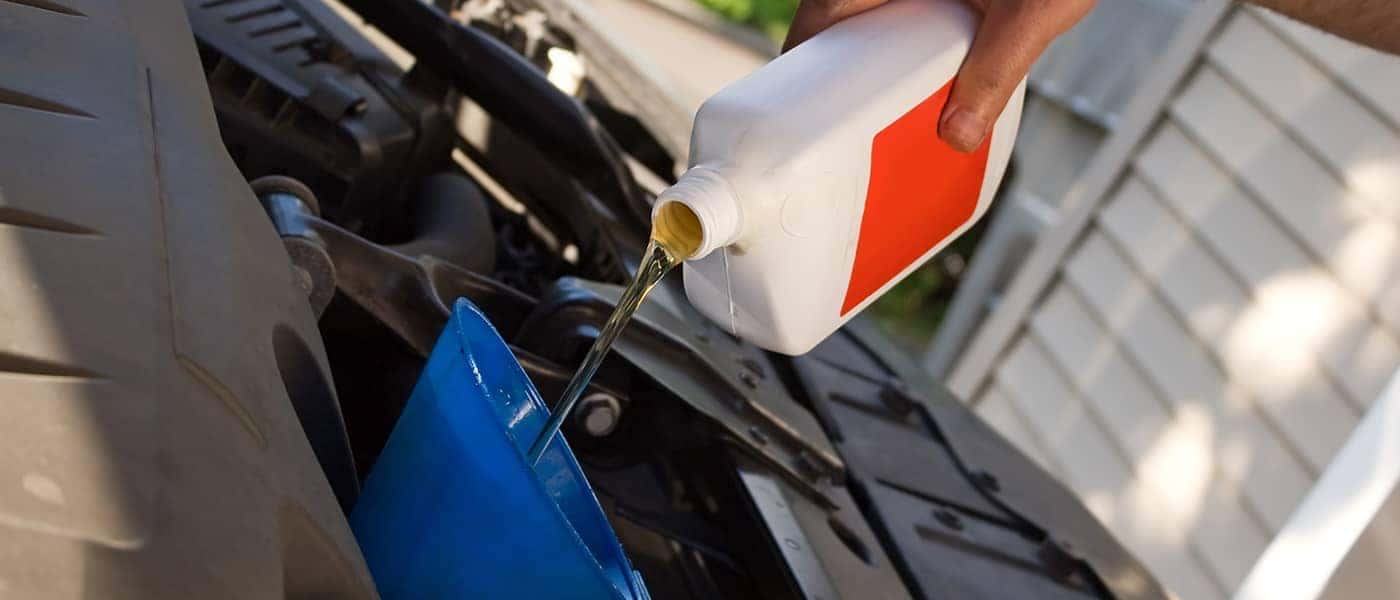 Arlington drivers know the importance of maintaining their vehicles. Part of that maintenance is making sure there's always the right amount of oil flowing through your car's engine, lubricating its parts. If the oil level becomes too low, the rods could break, causing your engine to become mechanically totaled. That's why it's so important to know how to check the oil level in your car.  The friendly service techs at Wolfchase Nissan of Bartlett want to help you keep your vehicle in top shape. So, we've put together some simple instructions below on how to check the oil level in your car.
How to Check the Oil Level in Your Car
Checking the oil in your car is very simple. You can literally do it in less than five minutes. Some Memphis drivers like to do it once every few weeks before they start their car in the morning. Here's how to check your car's oil:
Make sure your car is parked on a flat, level area
The engine should be off and already cooled down from the last time it was running.
Open the hood and locate the dipstick. An oil dipstick handle in most vehicles is yellow and circular, so that you can stick your finger through it and pull the dipstick out.
Pull the dipstick out and wipe it clean.
Re-insert the dipstick, then pull it out again.
Check the oil level.
If the oil level is low, add oil as needed.
How to Read the Dipstick
An important part of knowing how to check your car's oil is knowing how to read the dipstick. Every dipstick has a cross-hatched area on at least one side. If the oil is far enough up the dipstick to be within that cross-hatched area, you're fine. If it doesn't reach the bottom of that cross-hatched area, you're at least a quart low. Add a quart of oil, then check the level again. If you find you need to add oil multiple times in between oil changes, your engine may be leaking or burning oil, and you should schedule service with us right away.
Trust Your Car to the Experts at Wolfchase Nissan
Of course, knowing how to check the oil level in your car is only one part of your vehicle's required maintenance. Even oil that is always full gets dirty and needs to be changed at regular intervals. Our knowledgeable techs will be happy to take care of that for you. And you can save on the cost when you take advantage of our service specials. We're just a short drive away from Cordova, so drop by or contact us today! Also be sure to take a moment to learn about Nissan warning lights and their meanings with our team.