Sunroof vs. Moonroof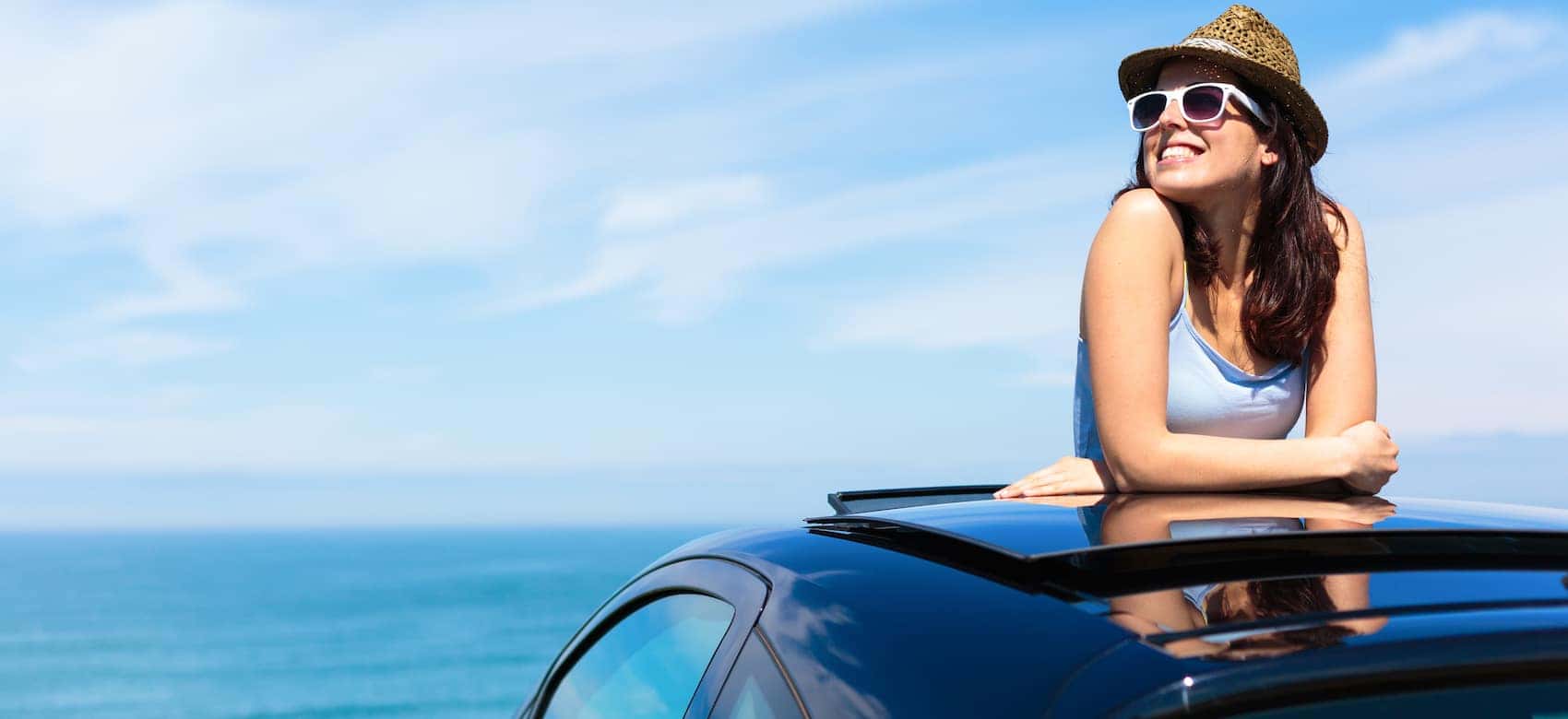 Whether you're on your daily commute through Germantown, or enjoying a roadtrip clear past Arlington area roads, letting in extra sun and catching some air is always exhilarating. When you're looking for an open-top experience with a hardtop, a sunroof or moonroof can deliver the wind through your just the way you want!But just which option is right for your everyday drives? Learn more with Wolfchase Nissan below, and contact us when you want to find the new Nissan with a moonroof or sunroof today.
What's the Difference Between Sunroof and Moonroof?
But what's the difference between a sunroof and a moonroof? While the terms sunroof and moonroof are often used colloquially to mean the same thing, there are some key differences between the two that you should know before you buy:
A sunroof is body-colored panel in the roof that either tilts up to let in extra air, or can be removed manually to let in sun and air.
A moonroof is a sliding, tinted glass panel that lets in both sun and air at the push of a button.
What is a Panoramic Roof System?
Panoramic roof systems have been found in more Nissan over the years, and allow both front and rear passengers to enjoy the open-air experience. What sets panoramic roofs apart is their size. They make up almost the entire roof, meaning that the whole top of the is made of fixed and sliding glass panels. This allows Memphis area drivers maximum sun and multiple air configurations. Typically, the panel over the two front seats can tilt open and/or slide all the way back, while the glass panel over the rear seats remains fixed.
Find Your Ideal Roof at Wolfchase Nissan!
Our team at Wolfchase Nissan is dedicated to helping you enjoy the perfect driving experience for your Germantown commutes. Whether that means teaching you about the differences between moonroof vs. sunroof, or helping you find the perfect Nissan from our inventory, we're here to help you step-by-step. And of course, our finance team will work with you closely to ensure you take home the car you need at a price you'll love.