5 of the Best Restaurants in Memphis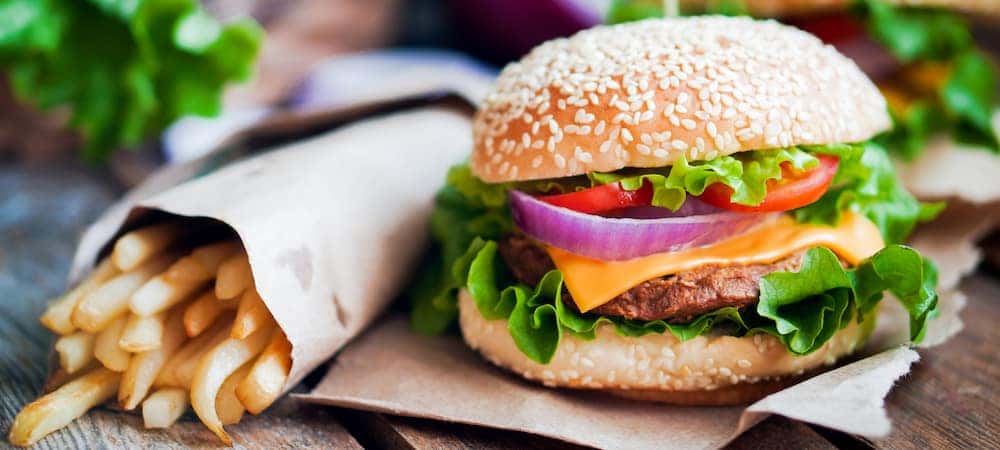 Wolfchase Nissan is a community hub, and every day, we hear about great Memphis restaurants from the friends and neighbors who stop in to chat. Whether you're visiting the area and need a hotel or just looking for a nice bite to eat, we're here to help. After you've explored the best restaurants in Memphis, or find a great restaurant in Arlington, be sure to check back with us regularly for more!
The Arcade Restaurant
The Arcade Restaurant was founded all the way back in 1919, making it the oldest restaurant in Memphis, TN, and it's been an area favorite ever since. Its third-generation owners have admirably preserved the community spirit and casual-but-classy diner vibes that have always made The Arcade one of the best restaurants in Memphis, and since they serve everything from breakfast to pizza, it's the kind of place you'll want to visit again and again.
Flight
When you pay a visit to the Flight Restaurant and Wine Bar, you'll be able to treat friends, family, or colleagues to a fine dining experience that they'll never forget. It features fine wines and private dining options that define luxury restaurants all over the world, but menu options like Crab Fondue and Wild Boar Tenderloin give this place a distinctly-Memphis feel.
Gus's World Famous Fried Chicken
Although Memphis is known for its barbecue, our neighbors know that there's nothing quite like the perfect piece of fried chicken. Once you've tried Gus's family recipe (dating back to 1953), you won't be able to settle for anyone else's blend. Although the original Gus's World Famous Fried Chicken is located a short drive out in Mason, TN, its fame is so well-deserved we couldn't help but name it as one of our favorite Memphis restaurants.
Folk's Folly Prime Steakhouse
For fine dining with a Tennessee twist, try out Folk's Folly Prime Steakhouse. This family-run and family-friendly steakhouse serves up some of the most delectable cuts you'll find in the Memphis area. With a charming cellar lounge and private dining for groups of two to fourteen, it's no surprise that Folk's Folly has been winning our neighbor's hearts since 1977.
Central BBQ
Making the decision wasn't easy, but Central BBQ is perhaps our favorite barbecue joint in Memphis. Their 24-hour marinated meats are always delicious, and since they've been smoked and prepped with an amazing (and secret) blend of spices, they don't need to layer on their unforgettable sauces in order to make a memorable meal. You'll love their pulled pork sandwiches.
From the best pizza and outdoor activities in Bartlett to restaurants in Memphis, our team will help guide you around Tennessee! And of course, we'd be glad to help you learn about Nissan Altima pricing and more.
More Around Bartlett
In the mood for something different than your favorite Mexican restaurants in Bartlett? Arlington has plenty of restaurants with flavor-bursting dishes that you'll want to try along with traditional foods like burgers and wings for those with pickier taste. Find your favorite restaurant in Arlington today by visiting one of the top restaurants we at…

Wolfchase Nissan is a community hub, and every day, we hear about great Memphis restaurants from the friends and neighbors who stop in to chat. Whether you're visiting the area and need a hotel or just looking for a nice bite to eat, we're here to help. After you've explored the best restaurants in Memphis, or find…

Whether you're a local looking for a place to stay after spending the day in Bartlett or you're visiting from out of town, Arlington and the surrounding areas have quaint, family-friendly, and welcoming places to stay. Looking for a quiet getaway or a welcoming atmosphere? There are plenty of hotels in Arlington, TN or nearby…