5 of the Best Restaurants in Arlington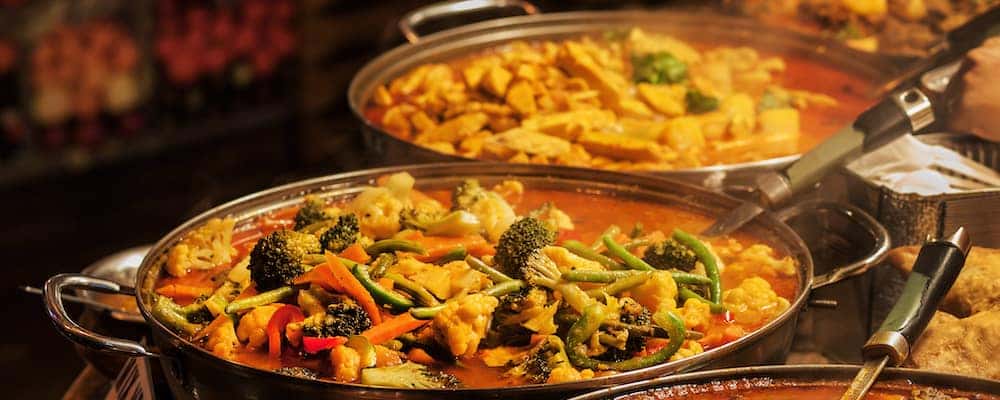 In the mood for something different than your favorite Mexican restaurants in Bartlett? Arlington has plenty of restaurants with flavor-bursting dishes that you'll want to try along with traditional foods like burgers and wings for those with pickier taste. Find your favorite restaurant in Arlington today by visiting one of the top restaurants we at Wolfchase Nissan recommend!
Off the Hoof Burgers
This all-American eats burger joint has unique flavors, classic burgers, and plenty of options for those looking to try something different. Off the Hoof Burgers has bison, kobe beef, and even turkey burgers, chicken sandwiches, and portobello mushroom sandwiches for non-meat eaters. Find something new today!
Baby Jacks BBQ
At Baby Jacks BBQ, you'll find some of the best hickory smoked BBQ in Tennessee. With plenty of fresh dishes and an array of sauces from mild to very hot, you'll get the BBQ experience you're looking for without having to clean up after. This place also has BBQ nachos, loaded BBQ potatoes, and more! Check out the menu and visit for a finger-licking good experience.
Pericos Mexican Restaurant
Bean and beef nachos, vegetable quesadillas, and flan are just a few popular items on the menu at Pericos Mexican Restaurant. Experience the authentic Mexican food you've been craving and more when you visit this high-end restaurant off Highway 70.
Sen Sushi & Hibachi Grill
Whether looking for sweet potato tempura or a spicy tuna roll, Sen Sushi & Hibachi Grill offers classic dishes as well as twists on your favorites for more flavor. Enjoy your favorite bento box or a hibachi lunch special for the day. Check out the menu today and make the trip for fresh sushi and more!
Vinegar Jim's Restaurant
At Vinegar Jim's, there's a menu to satisfy all tastes. Feeling like seafood? Order the Mississippi pond-raised catfish or a fresh Alaskan salmon dish. Want something lighter, try the grilled chicken breast. You can even order the eight-ounce cut of filet mignon. With sandwiches, po'boys, and much more, you and the family can enjoy a nice southern cooked meal.
Try New Things with Wolfchase Nissan
While we can help you into the new or used vehicle you've been looking for, we can also keep you up-to-date on local goings-on as well as recommend the best restaurants in Memphis and Arlington. Find a new place to eat with great Memphis BBQ, a new hotel to stay at, a new activity to try in Bartlett, or ways to get outside in Bartlett with Wolfchase Nissan. Contact us today with any questions. We're glad to help you find the best pizza, restaurants, and more, like Nissan Rogue towing!